In June of 2022, based on the success of our Employer Services network, we had an idea to support SME's in our industry!
We thought what if we offered different tiers of membership based on the number of people you employ making our membership affordable to all businesses.
We understand that whether you are big or small, global or local or somewhere in between having the right skill set in your business is equally important to everyone. So, we launched our SME membership offer.
Initially we had 3 levels of membership, but we have listened to your feedback and we now have 5!
This makes it really easy for SME's of any size to get access to industry approved learning and help from experts about anything skills related!
Within the membership you get access to the following: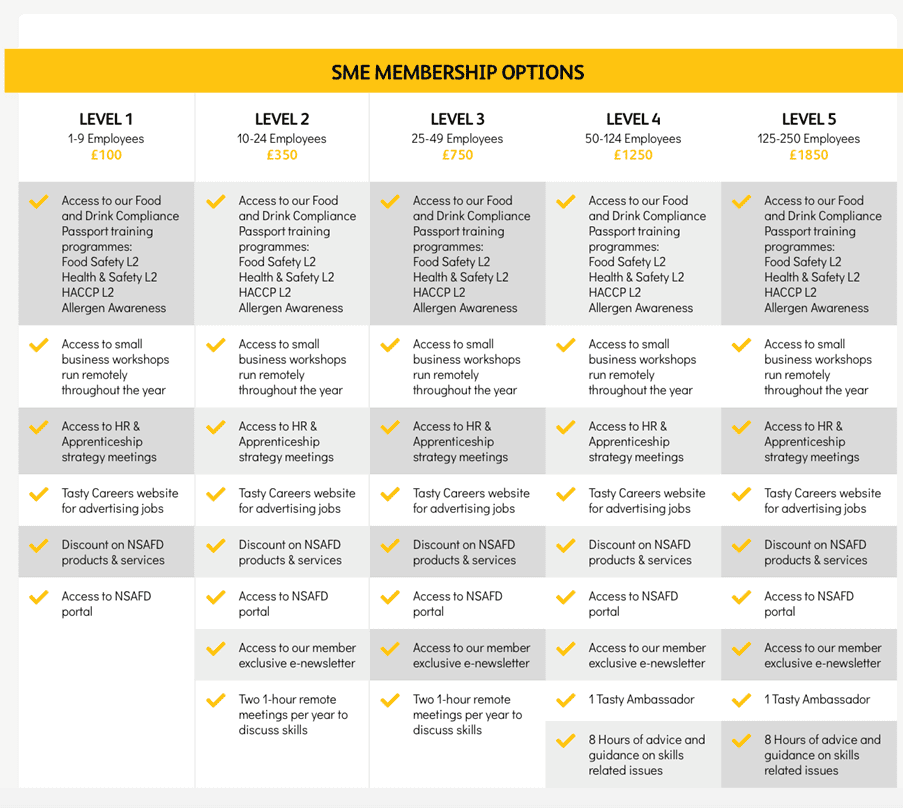 Fast forward a year and we have a diverse portfolio of members, including microbreweries, ice cream manufacturers, bakers, water companies, chocolatiers! you name it, they are all joining.
The feedback we are receiving from our SME members is extremely positive, they have finally found someone to support them through this ever-changing skills landscape
So, if you are an SME, or know an SMEs that would benefit from our support, please contact us, we would love to help them grow!