Increase productivity and boost profits
Let's get going, the NSAFD is your industry go to for staff skills that improve efficiencies. We're the food & drink industry's dedicated, not-for-profit, skills specialist. We're led by the industry, built around your needs and totally dedicated to your success. 
Read more
We're all about your skills
The National Skills Academy for Food & Drink (NSAFD) helps UK Food and Drink manufacturers to develop, grow and strengthen workforce skills and attract future talent.
We promote industry career opportunities, support firms in their apprenticeship offer and match quality-checked training providers to the precise CPD needs of your business and your people.
As industry-led experts on skills, we act as an influential advocate to administrations of all UK nations on relevant skills policy.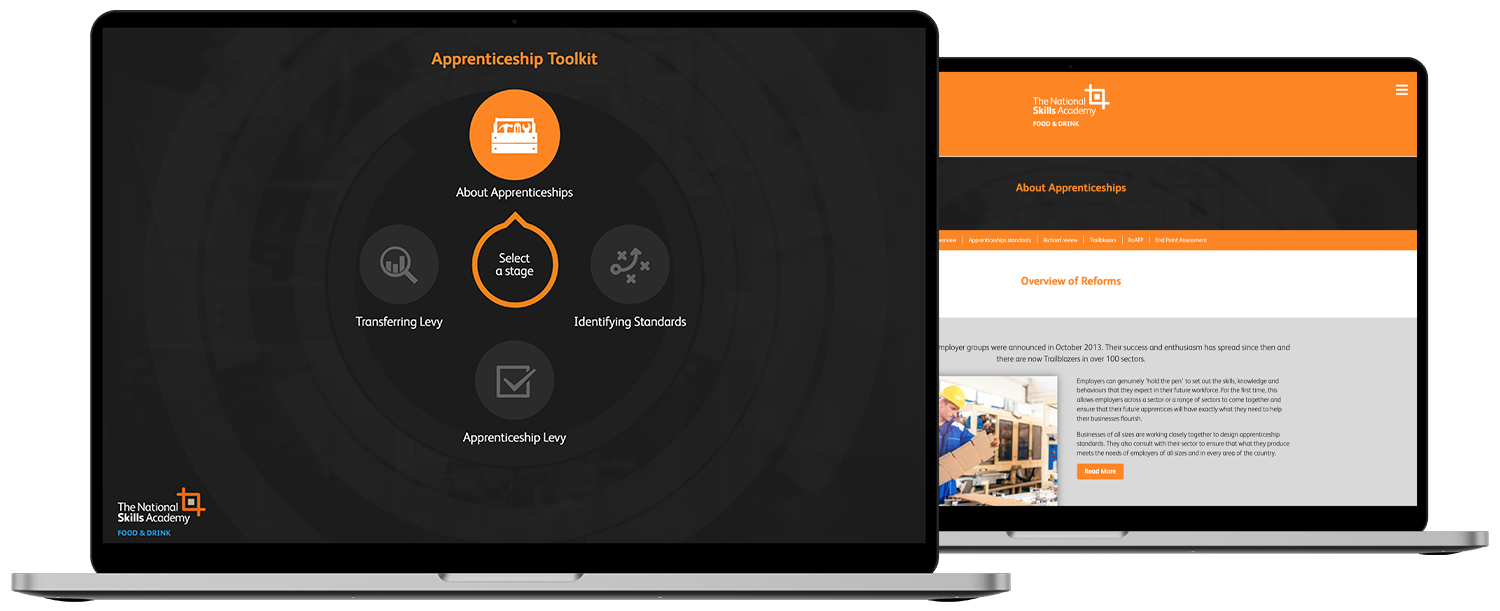 Take the hassle out of Apprenticeships
Get FREE Food Safety learning for ALL staff
Every single one of your people is entitled to FREE online Level 2 Food Safety, HACCP Level 2 or Health & Safety Level 2 courses when your business become a Member of the National Skills Academy for Food & Drink's Employer Services Network.
Members also benefit from an across-the-board discount of 20% on best available e-learning via our dedicated Online Academy – key learning totally devoted to food and drink and all in one place.
Membership gives you multiple advantages. Find out more today.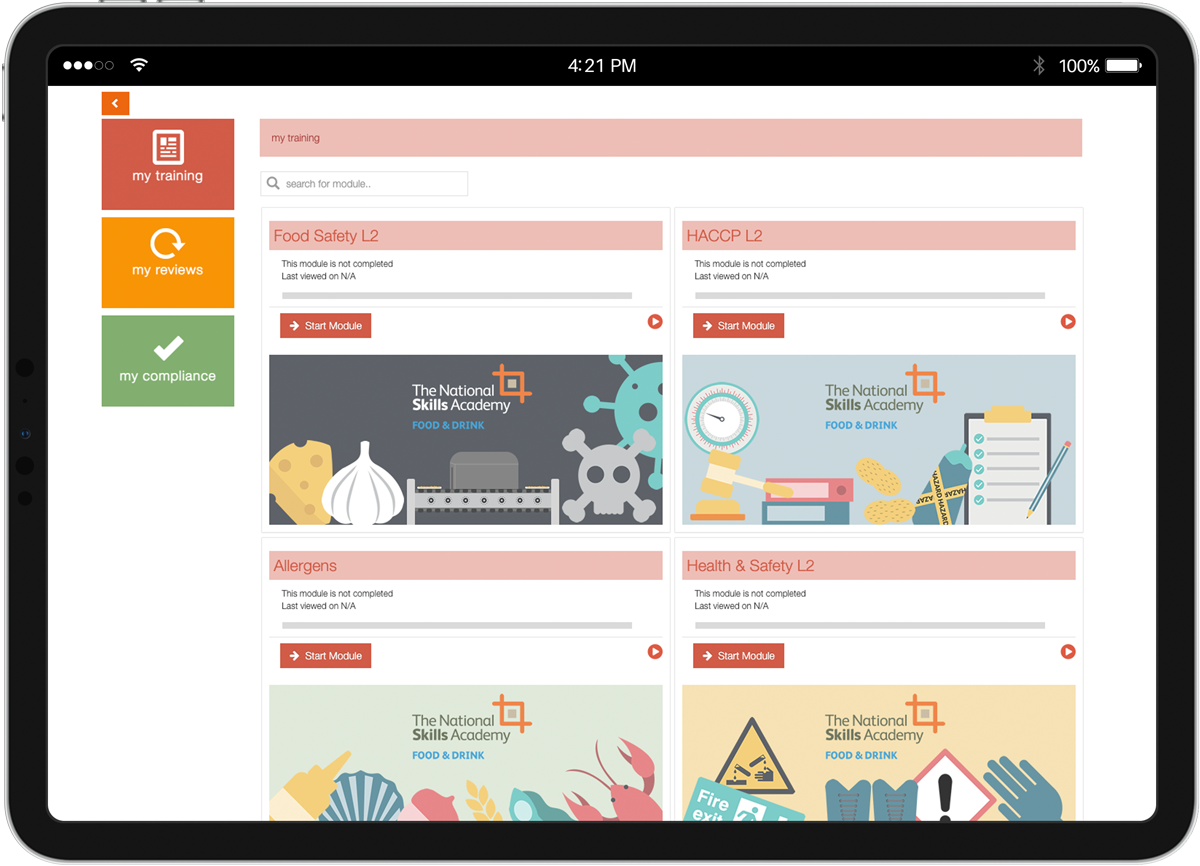 Boost productivity. Increase profits. Stay safe & legal
The NSAFD Online Academy is your one-stop-shop for online training and learning designed to maximise staff productivity and with it, overall business performance.
From crucial food handling and safety courses to IT and compliance. From personal development to business skills. We've got you covered.
By using the Online Academy, you can be confident you're offering your staff best-in-class learning through a mix of NSAFD courses developed with industry input and training from specially selected skills experts.
Tasty Careers is designed as a game changer – bringing together industry career information and live industry vacancies all in one place and making them instantly accessible to the smartphone generation.
We are offering a series of workshops designed to assist you with your businesses apprenticeship programmes. The workshops will operate as open sessions to allow attendees to share experiences and provide each other with tools and techniques to manage your programmes...
read more