The National Centre for Food Manufacturing (NCFM) is an internationally recognised provider of education, research and technical business support for the food industry. Strategically situated in south Lincolnshire, NCFM serves the UK's largest concentration of food manufacturing businesses. We understand the demands of studying while working in this fast moving, dynamic industry and balancing family commitments. Our part-time apprenticeships and distance learning degrees provide flexible study options for those working across a range of areas.
Our programmes are also available to non-levy funded or self-funded students.
Our apprenticeship courses range from Level 2 to 7, a full list of our courses can be seen in the below table.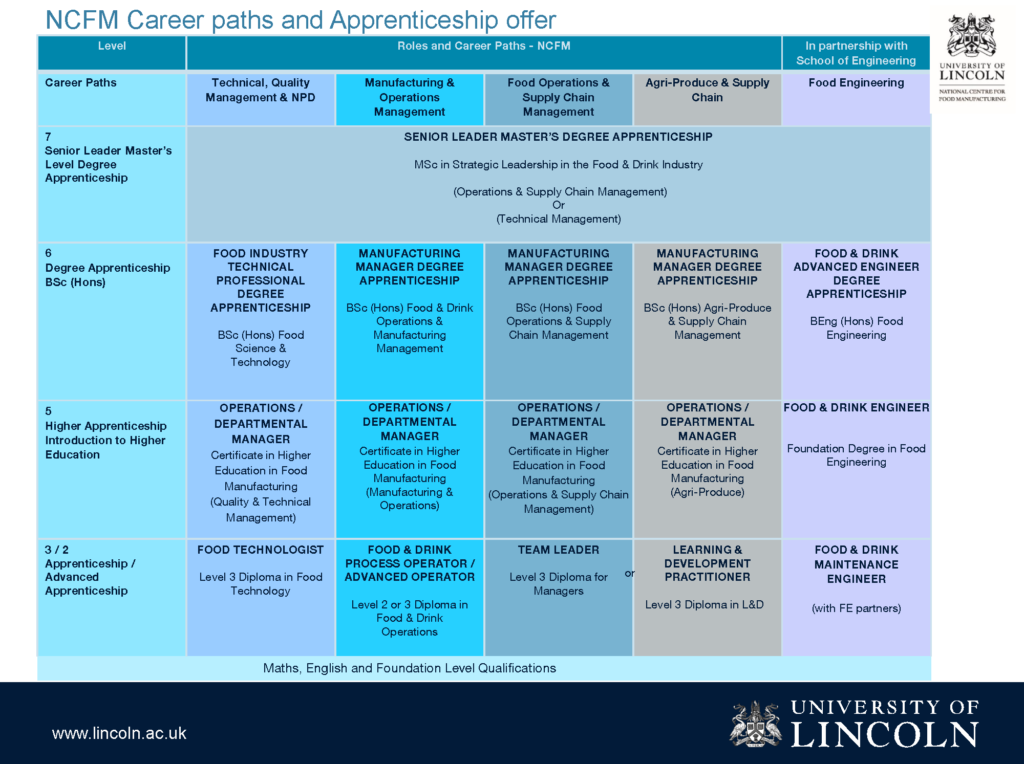 Other standards we deliver:
Level 7 Senior Leader Master's Degree Apprenticeship
Level 6 Manufacturing Manager
Level 5 Food and Drink Engineer
Level 5 Operations/Departmental Manager – Higher Education Certificate in Food Manufacturing (with choice of 4 options)
Level 3 Learning and Developing Practitioner
Level 3 Team Leader
Level 3 Supply Chain Practitioner (Fast Moving Consumer Goods)
See our website for further details: www.lincoln.ac.uk/ncfm