Industry Approved Provider: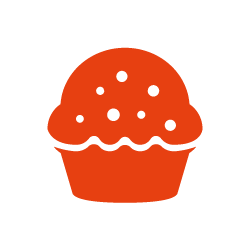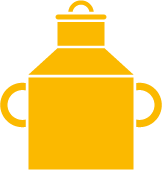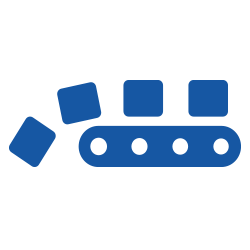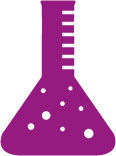 One of the UK's most celebrated specialists in land-based education and training, Reaseheath College enjoys a growing international reputation for offering world-class training services to the food and drink manufacturing and processing sector.
As champion of the National Skills Academy for Food and Drink Manufacturing's Dairy Network, the college serves as a hub of training excellence for the dairy industry in the UK and beyond.
With its own state-of-the-art processing facilities and a team of dedicated consultants with decades of experience in dairy between them , Reaseheath is set up to offer a full range of training services, from accredited qualifications to bespoke programmes delivered in the workplace.
Reaseheath's expertise in the dairy industry dates back to 1921 when it opened as the Cheshire School (later College) of Agriculture. The College is home to the Genus MOET dairy herd and its dairy students regularly scoop prizes at international cheese shows.
In 2009, Reaseheath was chosen as training partner for the European Dairy Project, also known as Project Eden, a groundbreaking, industry-led collaboration between some of Europe's leading dairy companies and the National Skills Academy for Food and Drink Manufacturing. The project's mission is to bring the industry together in developing strategic, employer-focused strategies for addressing key skills and training needs.
Working with companies including Dairy Crest, Robert Wiseman, Muller, First Milk, Milk Link and trade bodies Dairy UK and the Society of Dairy Technology, Reaseheath was pivotal in the development of a new Foundation Degree in Dairy Technology intended to tackle the shortage of technically qualified dairy production managers in the UK.
The innovative three-year programme is aimed at people in full-time employment in the dairy industry and divides short blocks of residential study at the college with time spent in the workplace under a mentorship scheme to allow trainees to develop their practical skills. The course has proved to be a roaring success among employers, with companies recruiting specifically to enrol new employees at the college.
Involvement in Project Eden also saw Reaseheath successfully attract funding to develop a new £2.7 million dairy training centre. The Eden International Dairy Academy – part of a larger £6.4 million development of the college's food and drink training facilities – opened in summer 2010, and is fully equipped with state-of-the-art processing facilities for liquid milk, cream, yoghurt, cheese, butter and ice cream production.
Services offered to employers through the Dairy Academy include bespoke short courses in topics ranging from dairy science to dairy safety and hygiene, dairy trials and product development, processing advice and trouble shooting. The college also offers Apprenticeships in Food and Drink Manufacturing, as well as a broad range of vocational and professional-level qualifications.
Advanced bakers will have an in depth knowledge of bakery techniques and will demonstrate expertise in a range of bakery activities.
Advanced Dairy Technologists are in roles developing, producing and controlling production of dairy products. They know how dairy products are produced and they operate and manage process, filling/packing and cleaning plant and other dairy unit operations.
There are many varied employment and career opportunities in the bakery industry. Bakers may be employed in a traditional craft bakery or in a large automated processing plant; a specialist retail shop or supermarket.
---
Food and Drink Advanced Process Operators work in one of the largest, most dynamic and fastest growing sectors of industry.
Process Operators work in the manufacturing sector of the food and drink industry. They may be employed in
a company that specialises one type of product, e.g. ready meals, soft drinks or confectionery, or in a company that makes a wide range of different products.
Food Technologists work in one of the largest, most dynamic and fastest growing sectors of industry. Every day producers, food manufacturers and retailers make and sell millions of innovative food products, such as drinks, cakes, biscuits, ready to eat and ready to cook food, sandwiches, wraps and fresh fruit and salads to consumers in the UK and around the world.