Industry Approved Provider: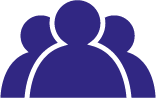 Instep UK Ltd is a specialist solutions provider with over 30 years of experience supporting the food sector, PLC's and large businesses . We offer innovative education and training solutions, through the delivery of apprenticeships, and commercial training across the country and overseas. Our portfolio includes Leadership & Management, Coaching, Operational Excellence, Food & Drink, Sales and Customer Service.
Our accredited apprenticeship programmes are designed to complement employers' existing in-house training provision and improve each learner's knowledge, skills and behaviours as part of their career development. As an education innovator, we constantly adapt our products and services and invest heavily in the development of our online platforms, all with the aim of creating a better learning experience.
Here at Instep UK Ltd we truly believe our mission statement - 'We develop businesses by developing people' and this underpins everything that we do. At Instep we have an innovative approach to delivery that meets the needs of our learners and employers. We deliver through workshop-based modules, a bespoke VLE and one-to-one sessions with learners.
We continue to work with many food organisations including Fox's Biscuits, 2 Sisters Food Group, Greencore, Warburtons, Dairy Crest, Moy Park, Kerry Foods, Nichols, Artisan Finnebrogue, Muller, Tangerine, Addo, McColgan's, KP Snacks and John West. If you want to reach out and find out how we support organisations and demonstrate a true return on investment, please contact feel free to get in touch.
This occupation is found in private, public and third sector national and multinational organisations and employers. It is found in every sector across the country including, for example; the health sector, finance sector, engineering and manufacturing sectors, business and professional services, education sector, retail sector, leisure sector, technology sector and construction.
The main purpose of a customer service specialist is to be a 'professional' for direct customer support within all sectors and organisation types.
An operations/departmental manager is someone who manages teams and/or projects, and achieving
operational or departmental goals and objectives, as part of the delivery of the organisations strategy.
---
A team leader/supervisor is a first line management role, with operational/project responsibilities or
responsibility for managing a team to deliver a clearly defined outcome.