Valkyrie Support Services
Industry Approved Provider: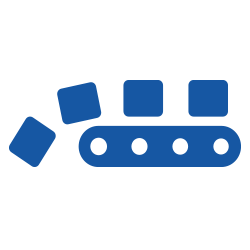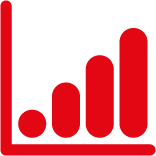 Valkyrie Support Services Ltd is a training and consultancy provider specialising in Apprenticeships for the Engineering and Manufacturing sectors. Incorporated in 2005, our Company has traded on the basis of its core values and mission statement – ""To stand together as partners alongside our learners and employers in order to develop workforce skills, ultimately, to achieve future personal and business goals. Stand together and we shall have success".
We have been involved in the delivery of Apprenticeships since 2010 and entered the ESFA Register of Apprenticeship Training Providers at its inception in 2016. Most of our business comes from customers who have enjoyed our services for many years with some having a history with us which dates over a decade or longer. This retention of custom is a testimony to the strength and quality of our approach – people continue to value and utilise our services.
Our common approach to any new customer organisation is to invest time from the outset to discuss and listen carefully to your needs and to focus our attention on building a solution which truly meets them. We have invested heavily in developing a team of professional tutors who are strong enough in their capabilities to offer real flexibility and a great breadth of skills and knowledge in their sectors – and of course to be able to deliver a different Apprenticeship programme at every location in which they work.
Process Operators work in the manufacturing sector of the food and drink industry. They may be employed in
a company that specialises one type of product, e.g. ready meals, soft drinks or confectionery, or in a company that makes a wide range of different products.
Food and Drink Technical Operators work in one of the largest, most dynamic and fastest growing sectors of industry.
Improvement Practitioners use a blend of Lean and Six Sigma, project and change management principles and tools to identify and lead the delivery of change across organisational functions and processes. Improvement Practitioners can be found across all sectors and functions including automotive, banking, engineering, food products, IT, property, retail, telecoms etc.
---
Improvement Specialists are responsible for leading the deployment of improvement strategy, for training others and for providing broad and deep technical expertise in advanced and complex Lean and Six Sigma, Project and Change Management principles and tools to enable identification and delivery of improvement opportunities aligned to key business goals.
Improvement Technicians are responsible for delivery and coaching of improvement activity within an area of responsibility, often associated with Lean and Six Sigma methodologies. They can be found across all industry sectors and functions including automotive, banking, engineering, food products, IT, property, retail, telecoms etc.