Industry Approved Provider: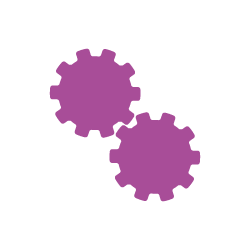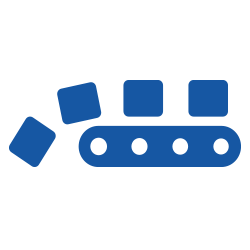 Selby College is one of England's top-performing colleges with student exam results that consistently place it in the top ten percent of Further Education colleges nationally. Based in the leafy market town of Selby in North Yorkshire, Selby College was the first college in Yorkshire and Humberside and one of only 13 organisations in 2007 to have been awarded a complete set of Outstanding grades by Ofsted, which has been maintained ever since.
Since 2004, the college campus has been totally transformed by a £38.4m investment in new state-of-the-art facilities ensuring it has been equipped with the latest learning equipment and resources. Specialist Engineering services are provided by the college's Powerskills Department which was originally developed to service the training needs of local and regional, national and international power companies. Since then the Department has rapidly grown, with a reputation for delivering innovative, flexible and low-cost high value training solutions that match the specific needs of industry and commerce. As the range and type of training provided by Powerskills has grown so has its reputation, with a customer base boasting many household names including Nestle, Warburton's, Doosan Babcock and Greencore to name but a few.
One key growth sector for the Powerskills Department has been Food and Drink Manufacture which has been developed through partnership with key employers and Sheffield Hallam University. The results have been tremendous with industry specific Apprenticeship and Higher Education programmes successfully introduced that meet the exact requirements of companies and candidates alike. This collaboration has also seen the development of the Food and Drink Engineering pathway designed to facilitate the career development of engineers from level 2 Apprentices through to those pursuing a Master's Degree in Food Manufacturing Engineering at Sheffield Hallam.
Selby College is committed to the further development of engineering within the sector ensuring the high standards of technical ability expected by a growing employer base is supported through quality training and appropriate education pathways. Approval from the National Skills Academy of Food and Drink to deliver the new Trailblazing Apprenticeship in Engineering Maintenance has enhanced the quality of sector specific training at the college.
Food and Drink Mechanical Maintenance Engineers will mainly work with mechanical and electrical equipment and production systems. Food and Drink Multi-skilled Maintenance Engineers will work with mechanical and electrical equipment plus highly automated programmable control systems.
Process Operators work in the manufacturing sector of the food and drink industry. They may be employed in
a company that specialises one type of product, e.g. ready meals, soft drinks or confectionery, or in a company that makes a wide range of different products.
Food and Drink Technical Operators work in one of the largest, most dynamic and fastest growing sectors of industry.