Industry Approved Provider: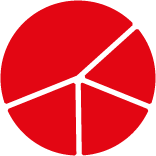 Provek is a project management specialist training provider. Established over 25 years we provide assessment solutions, training and consultancy support to leading organisations including BBC, Fullers Brewery, John Lewis, Nationwide, Ocado, Royal Mail, Southern Water, Taylor Wimpey, University of Cambridge and Waitrose.
Our services
We offer public and inhouse courses, delivered virtually and face-to-face.
We also offer online training through The PM Channel containing over 1100 high quality videos supported by professional bodies including APM, PMI UK Chapter, ICCPM and IPMA.
We offer skills assessments to enable clients to understand their strengths and areas requiring development. Our unique assessment capability includes an online assessment tool, PMA6, which has been undertaken by more than 10,000 project managers and staff.
Apprenticeships
Provek deliver the Level 4 Associate Project Manager apprenticeship, enabling clients to use their Government levy to develop future talent. The programme is suitable for apprentices, graduates, project managers and those who manage projects as part of a wider role. Our clients include Associated British Foods, AB Agri, British Sugar and Nestle.
We deliver inhouse programmes which we can tailor to maximise relevance and open cohorts for smaller numbers. We are a member of the ERG trailblazer group that created the standard.
Why work with Provek?
Our trainers are all highly experienced project/programme managers and consistently achieve higher than national average pass rates, published annually by the APM. If you are looking for an experienced, project management specialist training provider we would like to hear from you.
Projects can be defined and delivered within different contexts, across diverse industry sectors. They can be large or small. Every project needs to be managed to ensure its success.