National Centre of Excellence for Food Engineering
Industry Approved Provider: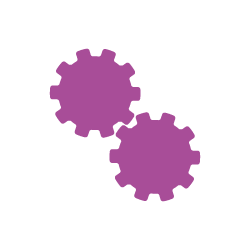 Food and drink is the largest manufacturing sector in the UK. Already responsible for 18% of the country's total output by value, the industry has been tasked by government and the Food and Drink Federation with achieving 20% growth in productivity by 2020. This has increased pressure on businesses to develop
innovation to satisfy increasingly demanding consumers
increased productivity to produce more from less
the preservation of natural resources whilst minimising waste
more efficient manufacturing to reduce costs and drive competitive advantage
engineers who are familiar with leading edge technology and the scientific aspects of food production
The new National Centre of Excellence for Food Engineering at Sheffield Hallam is designed to tackle these challenges head on. It will support the food and drink industry by developing new and enhanced facilities, processes and equipment and creating a knowledgeable workforce with experience of leading engineering systems and processes.
The centre and the associated masters degree – the MEng Food Engineering – are supported by the Higher Education Funding Council for England (HEFCE) and have been developed in partnership with the Food and Drink Federation and the National Skills Academy for Food and Drink. An Industrial Advisory Board chaired by Gavin Darby, chief executive of Premier Foods, will steer the work of the centre.
Over 40 companies - including Mars, Nestle UK and Warburtons - have already pledged their support and offered work placements, facilities, factory visits, guest lectures and advice. This, along with the £6.9m investment from HEFCE and other significant contributions from the industry, will create a food engineering facility that is unparalleled across Europe, helping to ensure the UK's largest manufacturing sector remains competitive and successful.