Industry Approved Provider: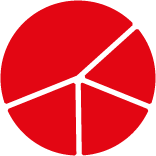 MBKB are a specialist Payroll, Quality and Audit training provider delivering programs built around your individual company and team. We work with you to create a program driven by our technical knowledge and experience, we offer an unrivalled training solution.
We have a team of experienced Payroll, Quality and Audit Tutors , who are leading industry experts and coaches. Our blended learning develops the individual to suit their ambitions role and employer's requirements, as such each team member will become an advanced practitioner and extremely effective, whilst gaining the necessary qualifications and experience.
We offer individually tailored, coached and designed around programs, all are delivered by leading Industry Professionals. Why not let us design your training solution.
The role of internal audit departments is to provide an independent, objective assurance and consulting activity to add value and improve an organisation's operations. Internal Audit helps an organisation accomplish its objectives by bringing a systematic, disciplined approach to evaluate and improve the effectiveness of risk management, control and governance processes.
Payroll Administrators will, typically, have responsibility for setting up and operating the payroll within the organisation in which they are employed or on behalf of another organisation. The role may be located within a business / organisation or in a payroll bureau, bookkeeping or accounting practice, or professional services company.
The Payroll Assistant Manager may work in a team as part of a large payroll department belonging to their own organisation, where they are given an area of responsibility. They may also work in small firms where they might be the most senior technical payroll lead. Some organisations outsource their payroll function to an external provider, so the occupation is also found in specialist payroll bureaux, agencies, and in arrangements known as an umbrella function. Payroll Assistant Managers could be responsible for delivering contracts with one or more clients who outsource their payroll responsibilities.