Manchester Metropolitan University
Industry Approved Provider: Higher Education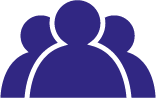 Our Degree Apprenticeships provide the opportunity to nurture your own talent, or recruit new talent, in partnership with one of the UK's most popular universities. Our dedicated Degree Apprenticeship team will support you at every step of your journey.
In 2018, the University was a winner of the "UK Apprenticeship Award" at the Educate North Awards and was also nominated at the 2018 Times Higher Education Management and Leadership Awards for our Employer Engagement. Ofsted also rated the University as an 'outstanding' provider of further education and skills education following an inspection in November 2018.
Why work with us?
We work with over 260 of the UK's leading employers, including AstraZeneca, Barclays, Shop Direct and McDonald's, and hold a 90% Employer Satisfaction rating (ESFA, 2019).
We offer all our employers an excellent package of:
dedicated account management
recruitment support
up-to-date funding and finance advice
regular reporting
in-depth skills and behaviours development
Working with us will allow you to create a 'grow your own' approach to developing and retaining high performing staff to drive your business.
We currently have over 1,100 degree apprentices on programmes, hold a 96% programme retention rate and have had 15 of our apprentices recognised in key regional and national awards.
Our full list of apprenticeships include:
A Chartered Manager is someone who can take responsibility for people, projects, operations and/or services to deliver long term organisational success, with the professional recognition of their ability to deliver impact, behave ethically and demonstrate their commitment to continual learning and development.