Industry Approved Provider: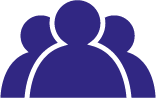 Lifetime Training is the UK's largest apprenticeship training provider. We are proud to support the career and skills development of over 20,000 people per year using our expert knowledge and robust resource. Our people are passionate about learning and providing a seamless and engaging learner and employer experience.
With over 20 years' experience in workforce development, we deliver programmes including:
Supply Chain Warehouse Operative Level 2
Customer Service Level 2 and Level 3
Associate Project Manager Level 4
Data Analytics Level 3 and Level 4
HR Level 3 and Level 5
L&D Level 3 and Level 5
Team Leader Supervisor Level 3
Operations/Departmental Manager Level 5
Coaching Professional Level 5
Lifetime's head office is in Bristol, but our expert Regional Trainers are based nationally and are local to your business. We work with employers of all sizes and the majority of our provision is delivered to national and large-scale employers, including Bidfood, Premier Foods, Müller, Molson Coors, Greene King, Wetherspoons, McDonalds, Tesco, Aldi, IKEA and B&Q.
We value a partnership approach when working with businesses. To ensure future success we offer a a flexible, learner-centric approach to apprenticeship delivery alongside a fully managed service including apprentice recruitment, engagement team, strategy advice and levy management.
We are pleased to be working with the NSAFD to deliver award-winning and accredited apprenticeship training to the Food & Drink industry. Please get in touch to learn more about our programmes and how we can support your business to further develop its people.
An operations/departmental manager is someone who manages teams and/or projects, and achieving
operational or departmental goals and objectives, as part of the delivery of the organisations strategy.
A team leader/supervisor is a first line management role, with operational/project responsibilities or
responsibility for managing a team to deliver a clearly defined outcome.