Industry Approved Provider: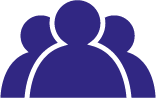 Develop your team with DPG
If you're looking for a national training provider to develop your staff in HR, Learning & Development or Leadership & Management, DPG can help you. On all programmes, your team benefit from over 25 years' experience of delivering pioneering qualifications. This is along with the availability of personalised, bespoke training plans for your sector or brand. DPG hold established relationships with many organisations within the Food and Drink sector, including Marston's Brewery, Greene King and Sainsbury's.
We have also recently partnered with Interserve Learning & Employment to deliver our apprenticeships, blending our expertise in HR and Leadership and Management with one of the most innovative, Grade 2 Ofsted accredited training providers in the country.
Being experienced in working with organisations of all sizes and we'll work with you to ensure you get the highest quality of service, with solutions that truly make a difference. Every DPG programme includes personal facilitators, unlimited 24/7 access to the DPG Online Community and expert programme advisers. Independent customer ratings and feedback highlights the great experience available to support your teams' professional development.
Your team can also benefit from the very best learning experience whilst they develop themselves on one of our programmes.
DPG offer:
Apprenticeships in HR Level 3 and Level 5
Apprenticeships in Leadership and Management Level 3 and Level 5
CIPD programmes at levels 3, 5 and 7
ILM programmes at levels 3 and 5
Kirkpatrick Partner programmes
MAP 2:0 and 360 Management Programmes
CIPD Level 3 Certificate or Diploma in HR Practice
CIPD Level 3 Certificate or Diploma in L&D
CIPD Level 5 Certificate or Diploma in L&D
CIPD Level 5 Certificate or Diploma in HR Management
CIPD Level 5 Certificate or Diploma in HR Management Online
CIPD Level 7 Advanced Diploma in HR Development or HR Management
http://ebooks.dpgplc.co.uk/brochures/kirkpatrick16/#p=1
This apprenticeship contains options for HR specialisms and for people management responsibilities.
HR Professionals in this role are typically either working in a medium to large organisation as part of the HR function delivering front line support to managers and employees, or are a HR Manager in a small organisation.
An operations/departmental manager is someone who manages teams and/or projects, and achieving
operational or departmental goals and objectives, as part of the delivery of the organisations strategy.
---
A team leader/supervisor is a first line management role, with operational/project responsibilities or
responsibility for managing a team to deliver a clearly defined outcome.