CQM Training & Consultancy Ltd
Industry Approved Provider: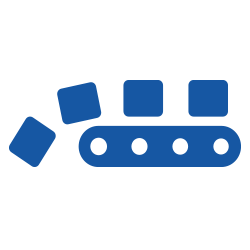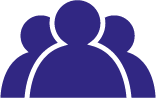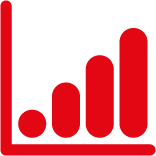 CQM Training & Consultancy Ltd have been delivering world class, business focussed solutions for over 22 years.
We have developed an enviable portfolio of food & drink sector clients who we work in a true strategic partnership with to deliver long term value.
CQM T&C always deliver measurable results, proving time and again that our approach is far more sustainable than traditional 'training only' methods of Management and Lean consultancy, which rarely achieve behavioural change. Our award winning approach led us to being elected the Champion Provider for the NSA Food & Drink Lean / Food Manufacturing Excellence network.
Key to our success is embedding a culture of sustainability and behavioural change. We give those involved the responsibility of delivering end to end improvements providing direct, measurable business benefits.
CQM T&C pride ourselves on offering a solution to suit your requirements. Therefore we can deliver full fee consultancy or accredited qualification training and apprenticeships - which can be part funded.
If considering a qualification route then we have expertise in the following areas:
Food Manufacturing Excellence // Improving Operational Performance (Levels 2, 3 & 4)
This is a sustainable and business driven approach to continuous improvement, designed specifically for the food & drink industry. FME offers a unique blend of change management and continuous improvement challenging those involved to deliver continuous, sustainable change within a teamwork scenario.
ILM Leadership & Management programmes (Levels 2-7) // Food Management (Level 3)
CQM T&C passionately believe that developing a core of confident and effective managers is central to increasing productivity and driving business performance. Great leadership and management skills are key to an organisation's success and we can deliver the specific training needed to unlock real results and create high performing teams.
Food Industry Skills (Level 2)
Focusing on the practical skills and knowledge required to work in a variety of food processing operations, the learner will be able to work confidently in a variety of food manufacturing locations.
Awarding Organisations and Accreditations
We have direct claims status with FDQ, Edexcel and ILM and we hold full accreditations with 'Matrix', 'Customer First' and 'Investors in People' standards.
Food and Drink Advanced Process Operators work in one of the largest, most dynamic and fastest growing sectors of industry.
Process Operators work in the manufacturing sector of the food and drink industry. They may be employed in
a company that specialises one type of product, e.g. ready meals, soft drinks or confectionery, or in a company that makes a wide range of different products.