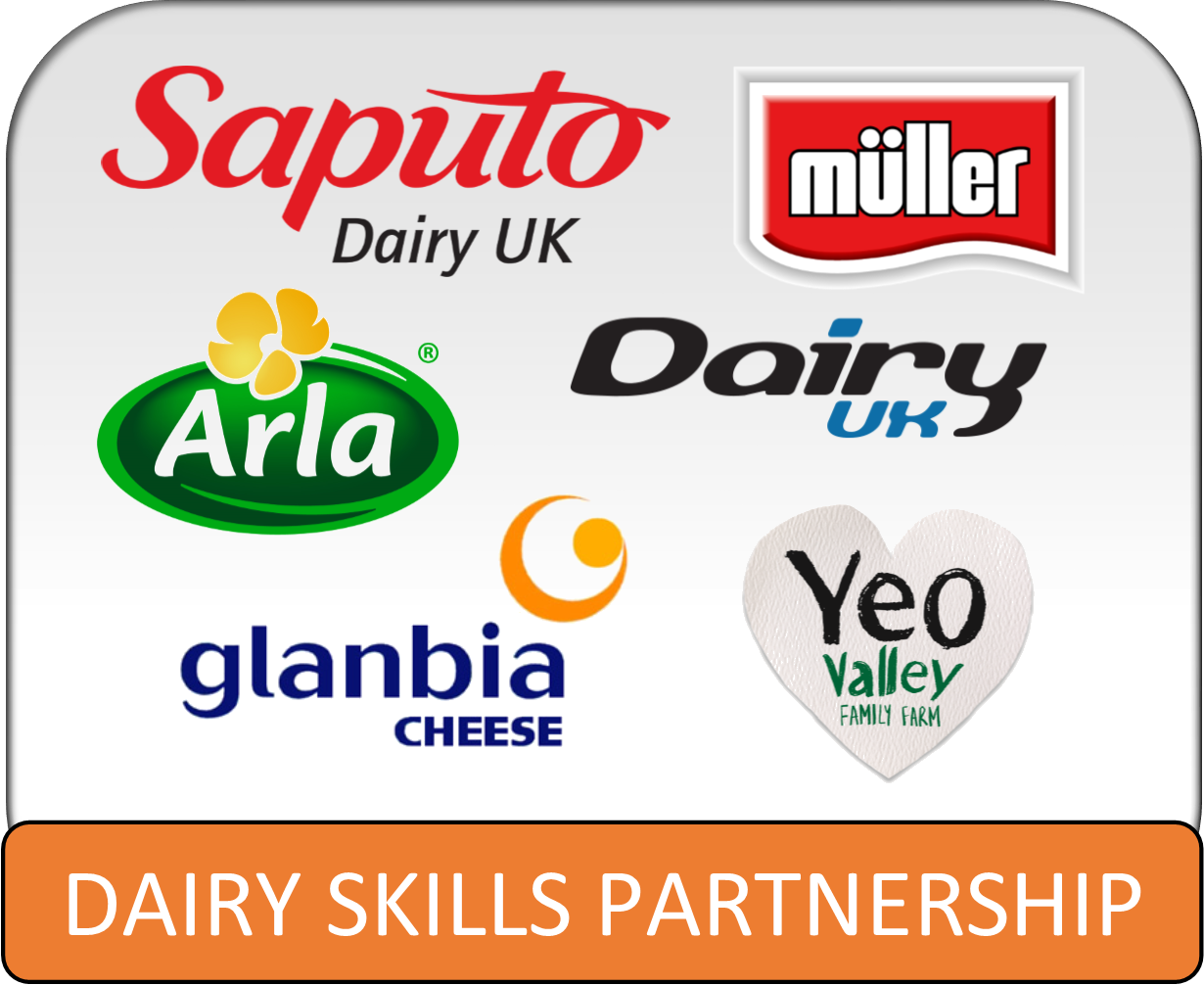 The dairy industry in the UK is transforming with the introduction of new technology, new processes and increased automation. Leaders of the dairy industry in the future need to have a wide range of skills and knowledge both to understand and lead change, and to continue to respond to customer requirements, environmental constraints and commercial pressures.
The industry in the UK has suffered from a lack of appropriately skilled new recruits or even formal and structured training that is suitable to develop their in-house employees. The industry has recognised that in order to meet its future challenges a major new initiative is required.
Project Eden is the name of a programme led by the dairy industry, supported by the National Skills Academy for Food and Drink and Dairy UK, which will enable UK based companies to train their staff to become tomorrow's dairy leaders.
Following extensive development by an industry steering group, a dedicated state of the art dairy training facility has been developed at Reaseheath college along with a new curriculum designed to provide employees with a broad education in dairy over three years with a combination of on and off the job training.
This cross industry programme will enable employees from a variety of organisations to come together to share learning and build a new future for the dairy industry.
Why send your staff on Project Eden?
Your staff will receive the skills and knowledge they need now and in the future to lead your dairy business
The training programme covers all aspects of dairy technology including practical hands on craft skills, key science principles associated with dairy and process improvement techniques required to run an efficient modern dairy operation. The curriculum has been designed by the dairy industry to reflect what we need now and in the future.
Employees will graduate as dairy specialists - through and through.
The programme is about more than just learning the skills to work in dairy - it is about developing employees with a passion for dairy who see our industry as a career of choice and who will develop both expertise and a real commitment to the industry. These staff will be invaluable in supporting your business plans for future growth.
Your business will benefit immediately from the skills your employee learns Learning off the job in college is complemented by on-the-job experience in your business with a curriculum designed to ensure that employees are making valuable, tangible contributions from the earliest days.
Employees become familiar with and train on the most modern, state of the art dairy facility in Europe.
Reaseheath College is benefiting from a £2.5 million extension and upgrade of its dairy facility and, with
direction from the major dairy companies and support from leading equipment suppliers, will have the very best equipment to support learning. This will make them invaluable to lead or support the introduction of new equipment to your business.
Employee's development is recognised and rewarded
Employees will qualify from the programme with a Foundation Degree – a nationally recognised qualification, presented at a graduation ceremony. This will ensure that they both value the quality of the learning and are more committed to complete the programme.